ABOUT SKINS
Doll is pictured in white skin, you can choose DC white yellow, pink, tan, grey & green skin.If you choose DC skin colours Pink, White, Yellow skin there is no additional charge, if you wanted to choose Tan Green &Grey there is a charge of $90.
Product details are on the bottom.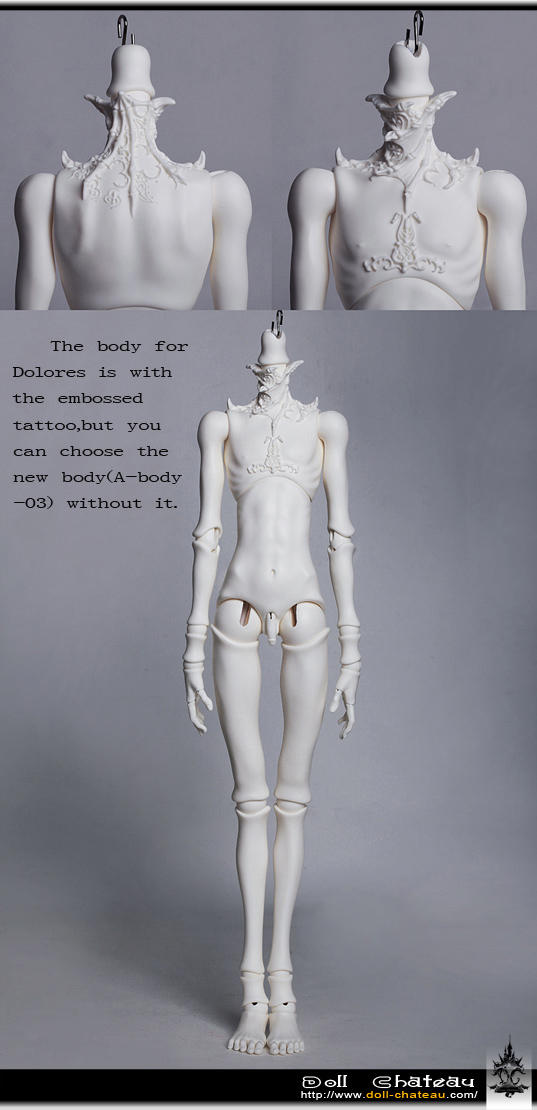 We only sell the nude doll of which is US$639.
The default body is A-body-03 in white. You can also choose DC yellow and DC pink skin as the same price as DC white skin.
Face up is $80. Body make up is US$80.
(The body of the doll is with embossed tatto,but you can choose the normal A-body-03 without the tatto)
The eyes(18mm random)
Remarks: The hands and feet are joint hands, joint feet.
Height:72cm
Head size:20.6cm
Neck size:8.5cm
Shoulder width:14cm
Arms length:29.5cm
Chest size:25cm
Waist size: 18cm
Hip size: 29.5cm
Thigh width:14cm
Leg length:40.5cm
Foot length:9cm
Foot width:4cm